The Winestone Team...knowledgeable, passionate and customer service driven.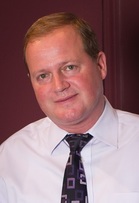 Patrick Dubsky, Proprietor
Patrick Dubsky was born in Brno, Czechoslovakia (Czech Republic) and immigrated to the United States in 1987. While studying business management at Newbury College and Bentley College, he began his career in the food and beverage industry at the Pillar House Restaurant in Newton, MA. Patrick worked his way up the ranks from Server to Beverage Manager to General Manager. When the Pillar House closed in 2001, Patrick became the General Manager and Wine Director at Rialto Restaurant in Cambridge, MA. After nearly 20 years in the restaurant business, Patrick's interest and passion for wine had grown to the point where he wanted to focus on wine full-time. In 2007, he opened Winestone – a small boutique wine shop in Chestnut Hill (Brookline), MA. Winestone strives to offer a unique wine selection and personalized experience to all its customers. The shop will celebrate its 10th anniversary this Fall.

---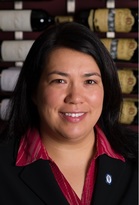 Erika Frey, Senior Wine Consultant
Erika's passion for wine was cultivated in the vineyards of the Finger Lakes, NY and Sonoma County, CA. After 18 years in the medical software industry, Erika transitioned to a full-time wine career in the Boston area with a focus on wine retail, marketing and education. She is a graduate of the Boston University Wine Studies program and earned her WSET Diploma in 2014. In the following years, Erika also became a Certified Wine Educator and Certified Sommelier. Erika started working at Winestone part-time in 2012 thinking that she might have a chance to learn about all the wines in the store since it's relatively small. She has since found out that knowing all the wines at Winestone is an impossible task but enjoys the challenge and the satisfaction of helping her customers find something new that they will enjoy. Her wine focus has started to shift overseas to Europe where she has started to become an expert in the wines of France and Italy. Erika will celebrate 5 years at Winestone this Summer.

---